Expressions of interest are currently being taken for teacher training beginning in 2022.
This course offers 500 hours of immersive study, comprising 350 hours direct contact hours and 150 hours of indirect and application-based learning over 2 years. Students will also be fully supported in the process over the 2 years through a student-mentor relationship.
This course will include:
History and evolution of Yoga.
Theoretical Foundations of Āsana, Prāṇāyāma and meditation.
Course planning and design for Āsana, Prāṇāyāma and meditation (group classes and personal practices).
A detailed study of the Yogasūtra-s and an introduction to other classical Yoga texts.
Fundamentals of Yoga anatomy, physiology and subtle energy systems.
Vedic chanting and the use of mantra and sound in Āsana, Prāṇāyāma and meditation.
Building Yoga teacher competencies and teaching methodology.
In addition, participants will be required to undertake an independent Anatomy and Physiology Course.
Yoga is experiential and a journey of personal development. Acceptance onto this teacher training program will also require a commitment to regular home practice and weekly attendance of group Yoga classes.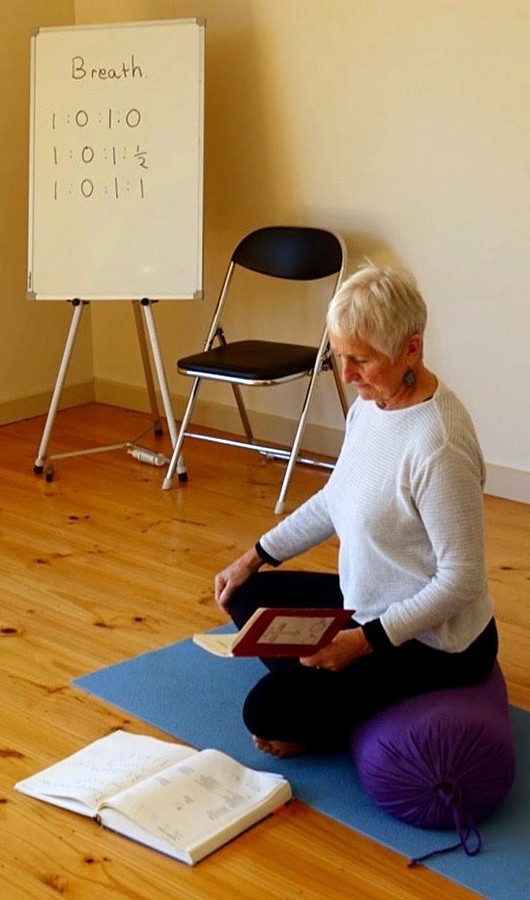 Why Choose Us?
Yoga is a simple word with vast meaning. It has something to offer everyone and it's application is far reaching.
Our teacher training course offers participants an opportunity to build a deep foundation in the classical yoga teachings of T Krishnamacharya which, when applied appropriately and with clarity and depth of understanding, can enhance the wellbeing of many different populations.