Traditionally Yoga was personalized for students – respecting students' strengths and addressing their needs. The greatest benefits can be gained from Yoga by doing a well-designed home practice on a regular basis. The tools and techniques of Yoga can be adapted (modified or extended) to suit individual needs.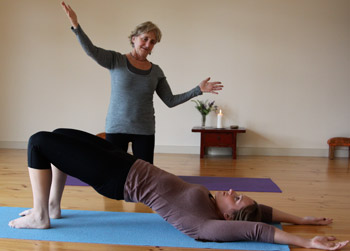 Private Yoga sessions are for those who
wish to develop a deeper understanding of themselves, through Yoga,  than is possible in a group class
are recovering from injury or trauma, to support and assist recovery
for whom a group class is not appropriate for either physical, mental or emotional reasons
want to learn more about the ancient teachings of Yoga.

Private Yoga sessions are available in either of 2 ways:
1.    to establish a personal, home practice
or
2.    ongoing one-on-one teaching